From April 7 to 12, 2017, Renewable Energy Training And Certificate (RETAC) Program jointly held by National Engineering Center for Renewable Energy (NECRE), Vela Solaris AG (Switzerland) and Zurich University of Applied Science (ZHAW) in Beijing SUNDA Office building.


From March 15 to 22, 2017 General Manager Ms. Li Wei visited SUNDA's distributors in Germany and participated in ISH 2017 held in Frankfurt.

New Product
Horizontal Heat Pipe Vacuum Tube
Solar Collector --- SEIDO8-16AD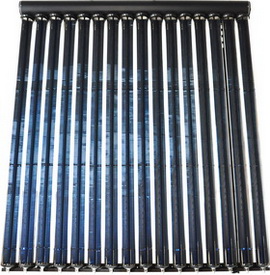 SEIDO8 series horizontal heat pipe vacuum tube solar collector has application advantages of both heat pipe vacuum tube and direct flow vacuum, which can be installed in horizontal, easy to installation and maintenance and be integrated into building for best appearance.